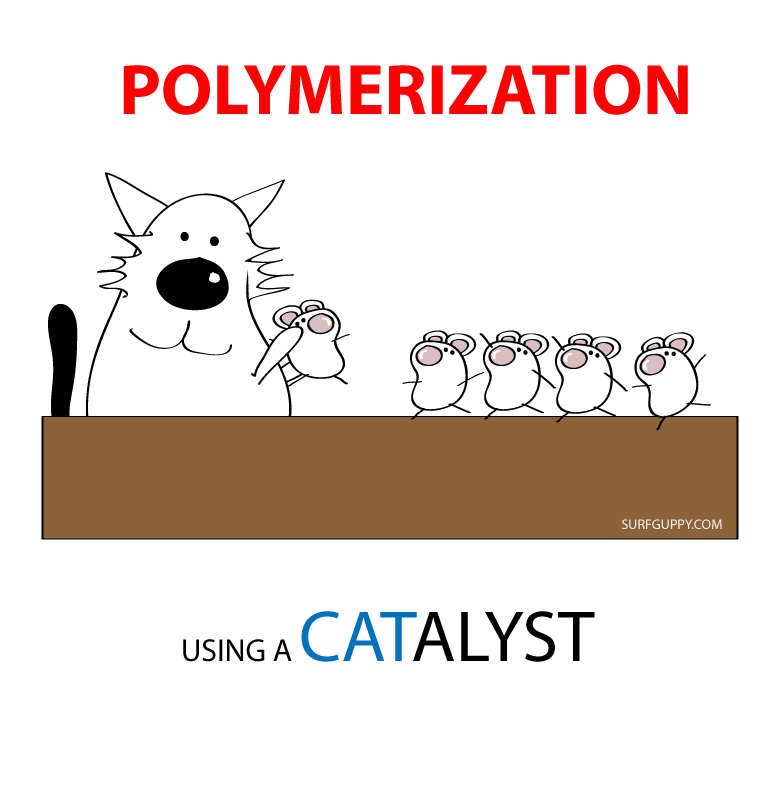 WHAT IS POLYMERIZATION?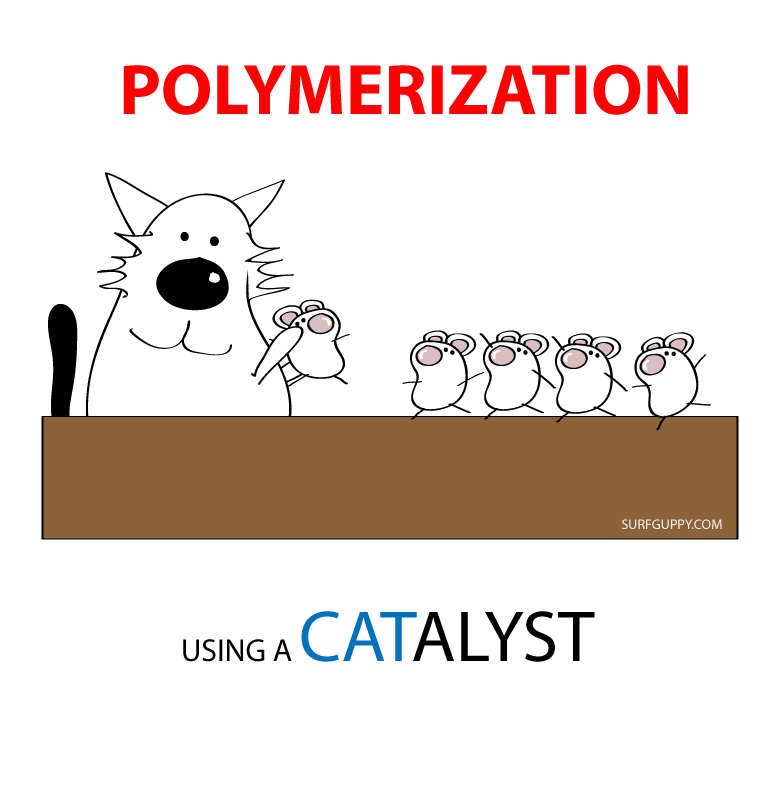 What is a catalyst?



A catalyst is a substance that increases the rate of a chemical reaction without itself undergoing any permanent chemical change.
Polymerization is simply the process of putting together monomers (single molecules), to become a long chain of molecules (called polymers) with the use of a catalyst.
Polymerization is an important process for making plastics.
HOW TO POLYMERIZE?
To polymerize, simply add the word "POLY" in front of the monomer.
ETHYLENE -> POLYETHYLENE
PROPYLENE -> POLYPROPYLENE
STYRENE -> POLYSTYRENE
TYPES OF POLYMERIZATION REACTION
There are two types of reactions
Addition polymerization

Condensation polymerization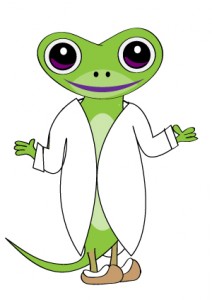 Read more about addition polymerization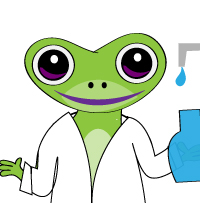 Read more about condensation polymerization