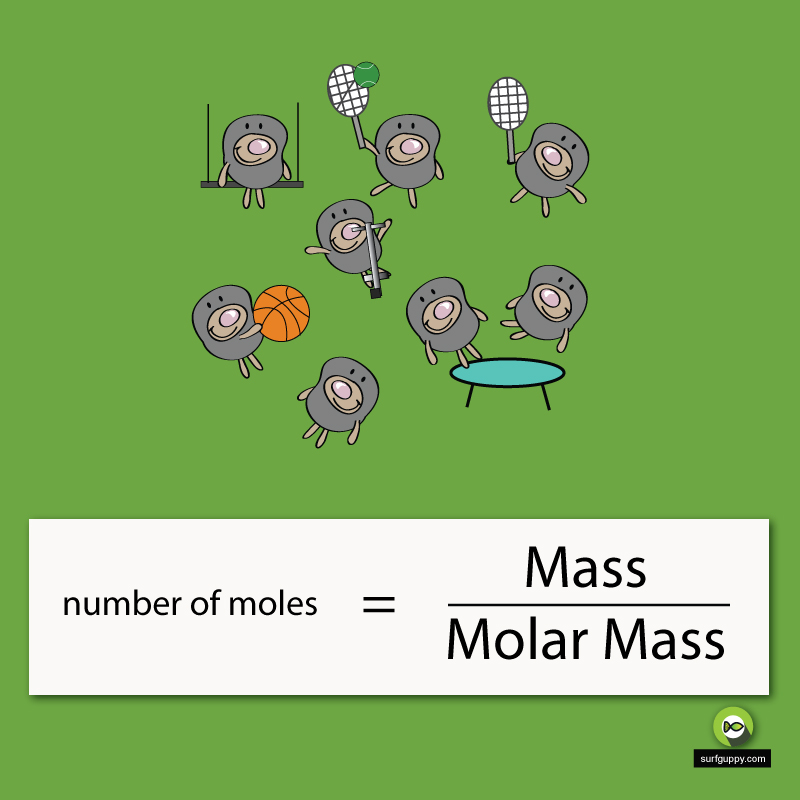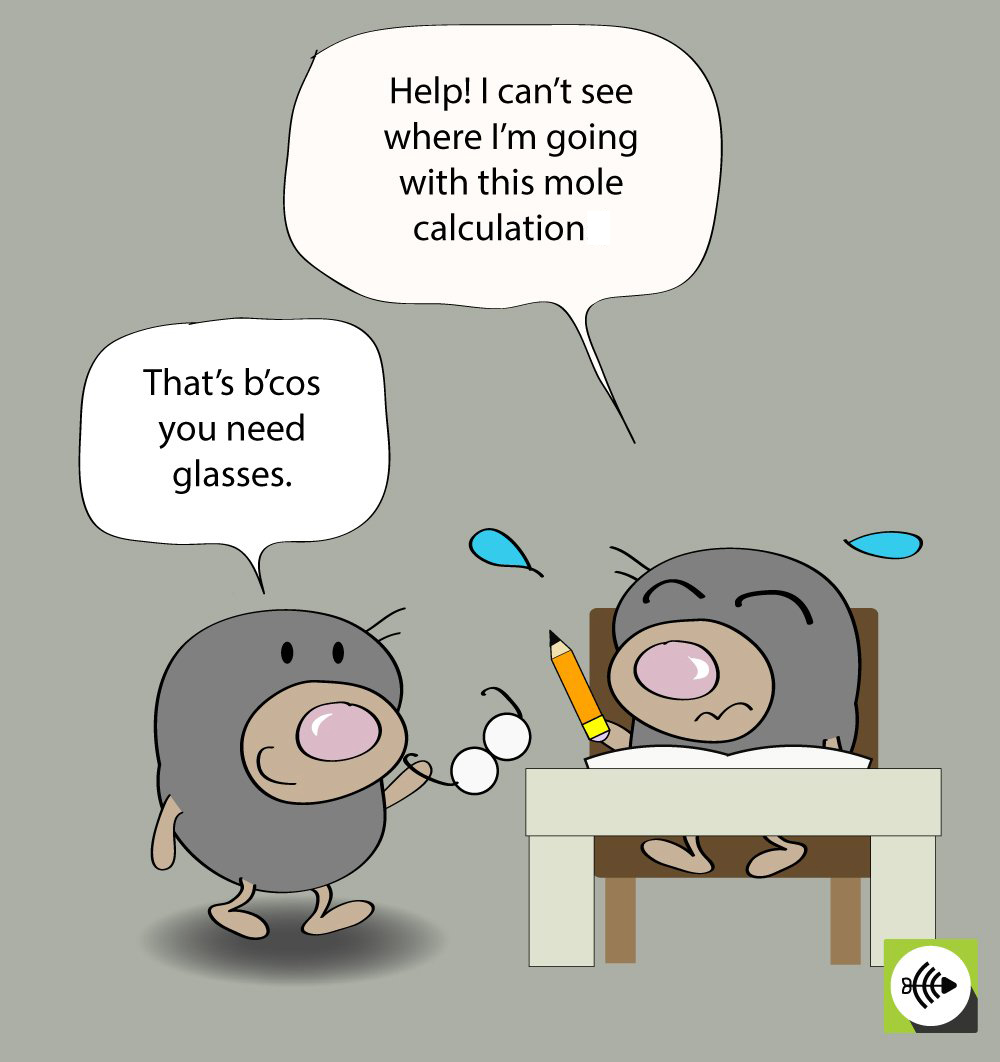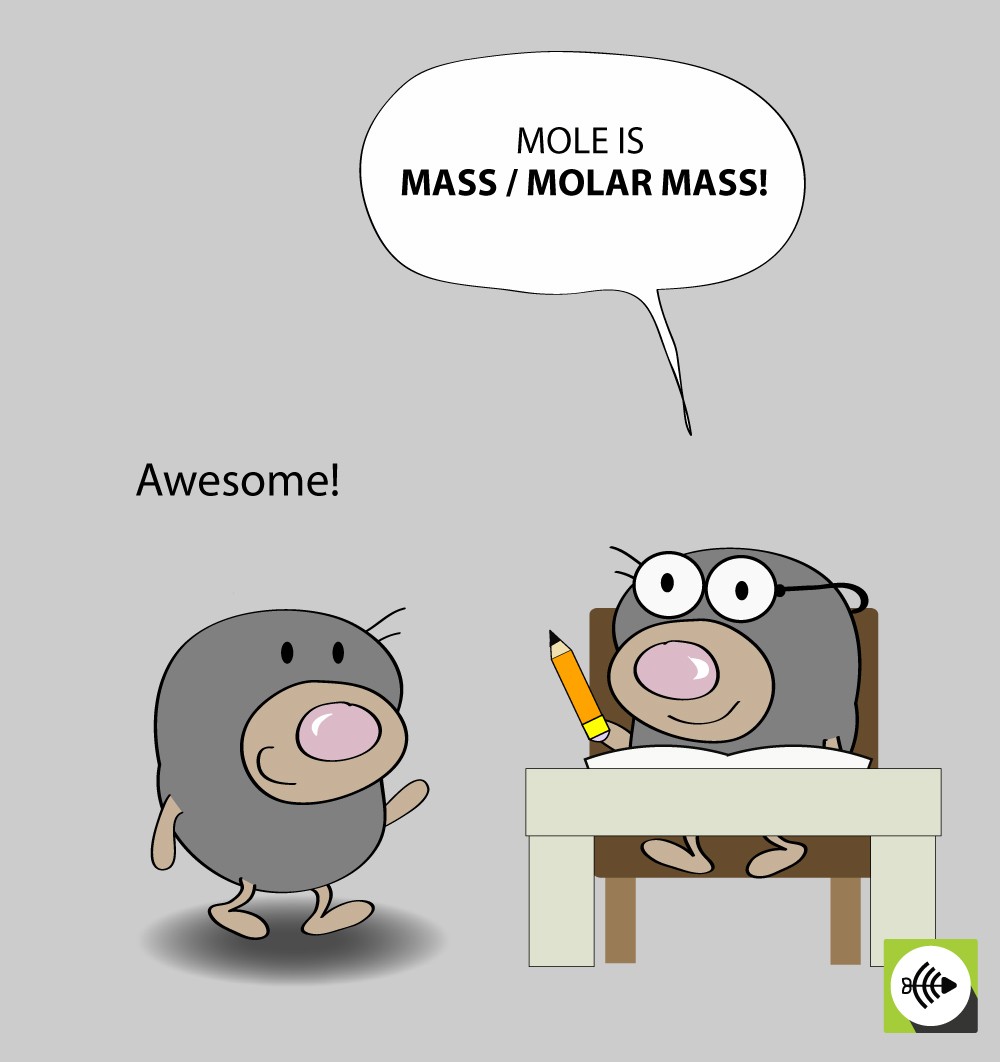 Knowing the number of moles allows you to calculate the number of atoms if you are dealing with chemical compounds.
Moles are very useful, they allow chemists to use chemical equations to determine the mass of reactants and products.
Read about Avogadro Constant
Example
How many moles in 1000 g of C12H22O11 (sugar)?
Solution:
Step 1: Molar mass = 12(12.01) + 22(1.008) + 11(16) = 342.296g/mol
Step 2: n = m/mm = 1000g/342.296g per mol = 2.92 moles (rounded)
Atomic mass from the periodic table
| | | |
| --- | --- | --- |
| Elements | Symbol | Atomic Mass |
| Hydrogen | H | 1.00794 |
| Carbon | C | 12.0107 |
| Oxygen | O | 15.9994 |