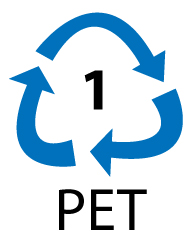 CLASSIFYING PLASTICS FOR RECYCLING
Plastic classifications is a system established to allow consumers to properly recycle and dispose of different types of plastics. Manufactures follow a coding system and place an SPI code on each plastic product, and are usually printed or modeled into the bottom.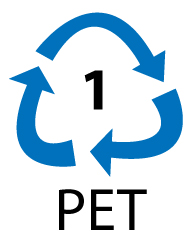 Polyethylene Terephthalate
Known as PET or PETE
Stores food
Recyclable
Medicine jars, orange juice bottles, peanut butter jars, ropes, combs.
Recycled to make tote bags, carpet, fiberfil material.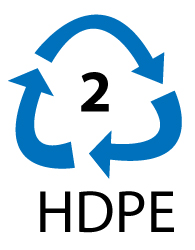 High-Density Polyethylene
Known as HDPE.
Very safe for food.
Recyclable.
Containers for milk, motor oil, shampoos and conditioners, bleach, toys.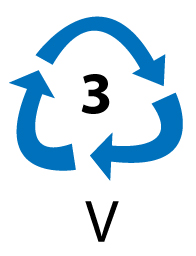 Polyvinyl Chloride
Known as V for vinyl
Not safe for food & harmful if ingested.
For pipes, plumbing.
Can be recycled into flooring materials and home building materials.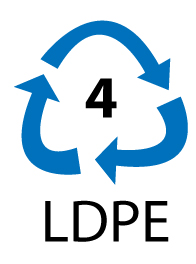 Low Density Polyethylene
Known as LDPE
Food friendly.
Used for cling wraps, sandwich bags, squeezable bottles, grocery bags.
Not generally recycled.
If recycled can be make into furniture or plastic garbage cans.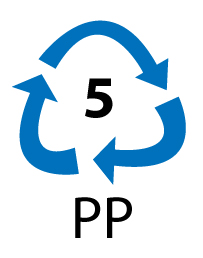 Polypropylene.
Known as PP
Can withstand higher temperature.
Made into diapers, tupperware, margarine contains, yogurt boxes, syrup bottles and plastic bottle caps.
Recycled into rakes, battery cables, ice scrapers, etc.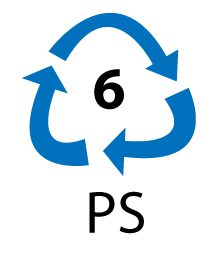 Polystyrofoam.
Known as PS.
Used for food.
Disposable coffee cups, food takeaways, plastic cutlery, packaging foam.
Recyclable.
Recycled products made into license plate frames, rulers, etc.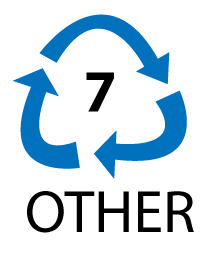 Other
Miscellaneous.
Includes Polycarbonate and polylactide.
Difficult to recycle.
Used for baby bottles, large water bottles (commercial multi-gallon capacity), dvd, cd's, media storage containers.
Recycled ro make plastic lumber, among other products.
Research carried out from http://www.qualitylogoproducts.com/lib/different-types-of-plastic.htm