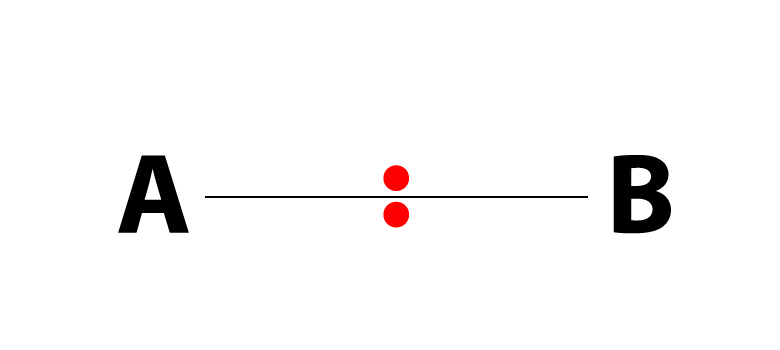 A QUICK LOOK AT THE THREE DIFFERENT TYPES OF MOLECULAR BONDS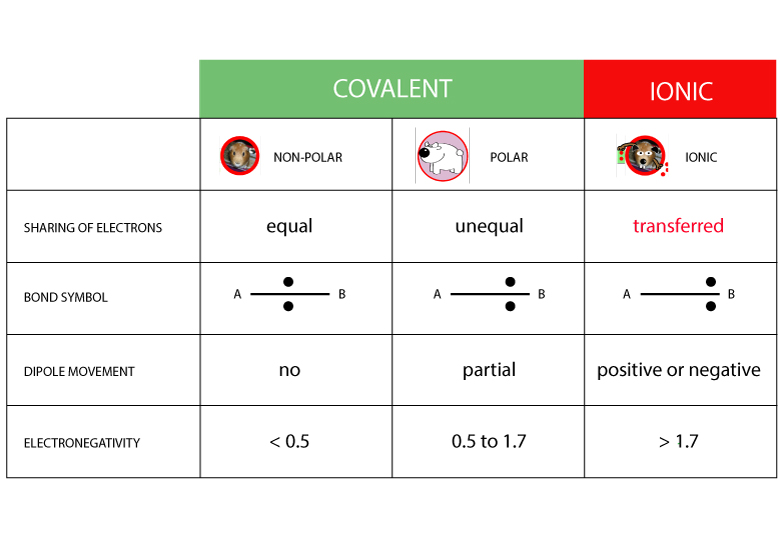 HOW DO YOU FIND OUT THE TYPE OF BOND
If you're given two elements, such as carbon and oxygen, how do you tell what type of bond they will form?
step1: Get the electronegativilty number of the elements
Get a periodic table of electronegativity by Pauling Scale.
Example
Wikipedia Periodic Table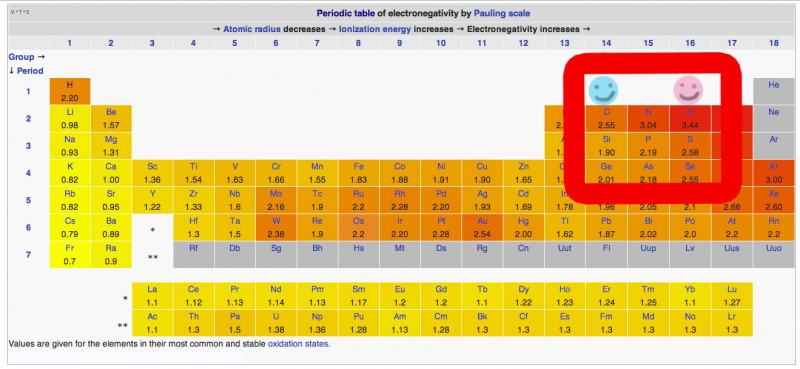 step 2: Work out the difference
Electronegativity of carbon = 2.55
Electronegativity of oxygen = 3.44
Difference = 3.44 – 2.55 = 0.89
Compare the chart below: the bond of carbon and oxygen is Polar – Covalent!