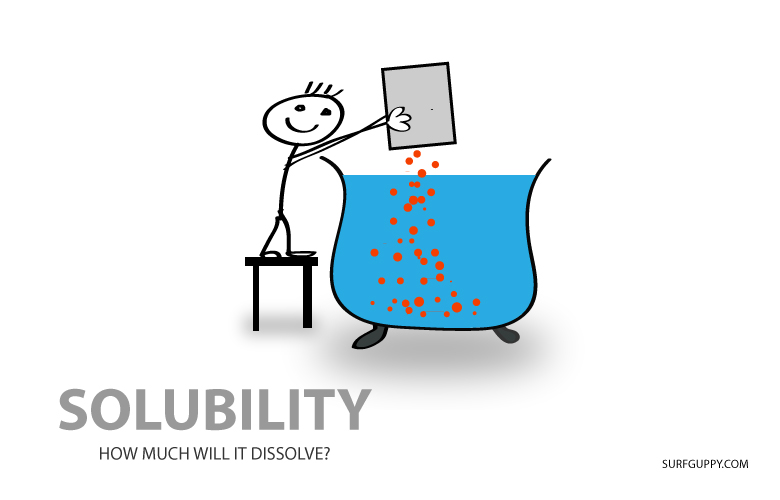 DEFINITION OF SOLUBILITY
The solubility of a substance is the amount of that substance that will dissolve in a given amount of solvent.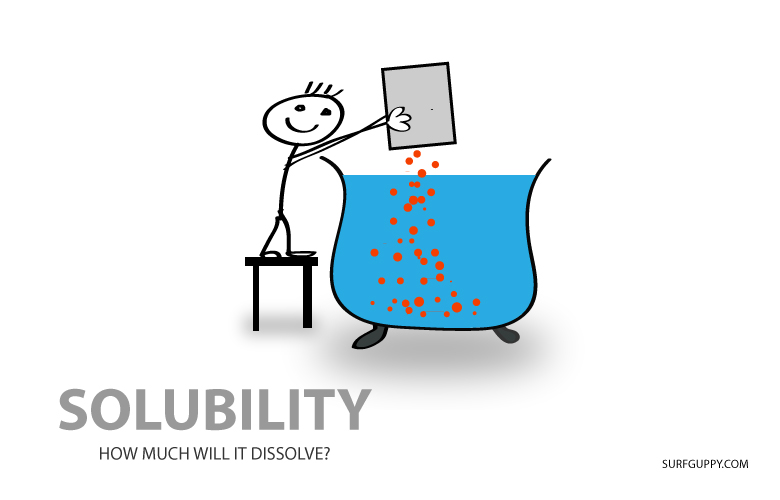 DIFFERENCE BETWEEN SOLUTE AND SOLVENT
SOLUTE

– the substance to be dissolved

SOLVENT

– the liquid for dissolving the substance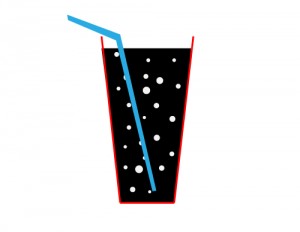 For a fizzy or soft drink, CARBON DIOXIDE is the SOLUTE and the SWEET SYRUP is the SOLVENT.
Isn't that interesting!
HOW TO CLASSIFY A SUBSTANCE AS SOLUBLE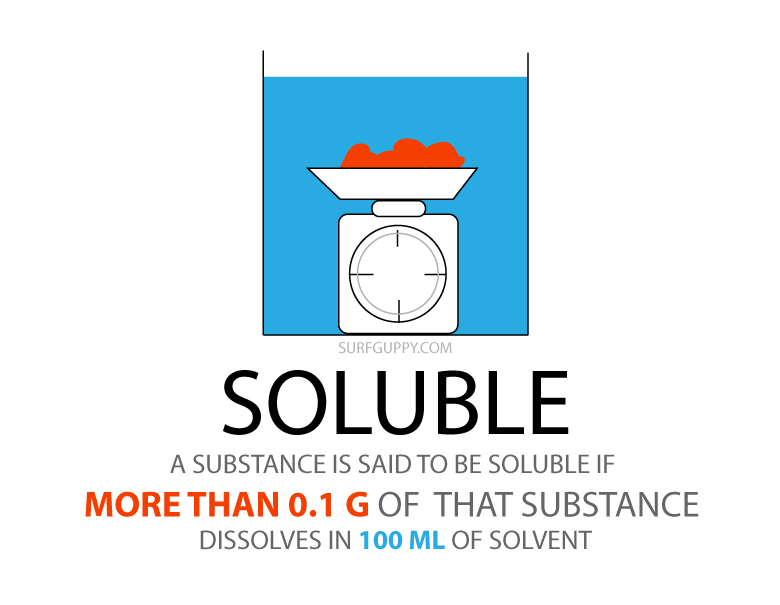 If you can dissolve more than 0.1g of a substance in 100ml of water, you can call that substance soluble.
SOLUBILITY AND THE PERIODIC TABLE
You can find an interesting website showing a table of
solubilities in the periodic table
 .
A SOLUBILITY CHART
Every chemical substance which dissolves in water has a fixed solubility.
If it does not dissolve – its solubility is zero.
Solubility charts can be used for identifying unknown substance.

Let say you are given some substance but you don't know what it is. If you conduct a solubility experiment, you may be able to find out how much can be dissolved under a given temperature and pressure. You can compare your results with existing solubility charts of known elements and hence determine your unknown substance.
Saturated solution means no more solute can be dissolved. It has reached the maximum.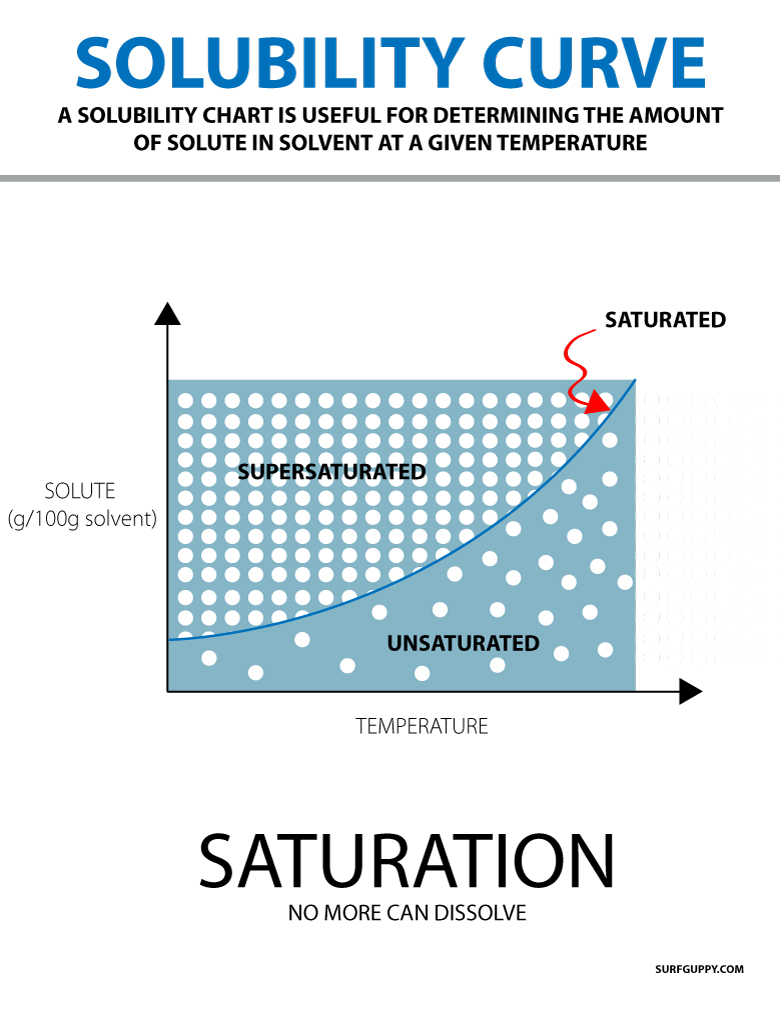 WHAT IS SOLVATION?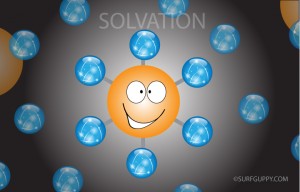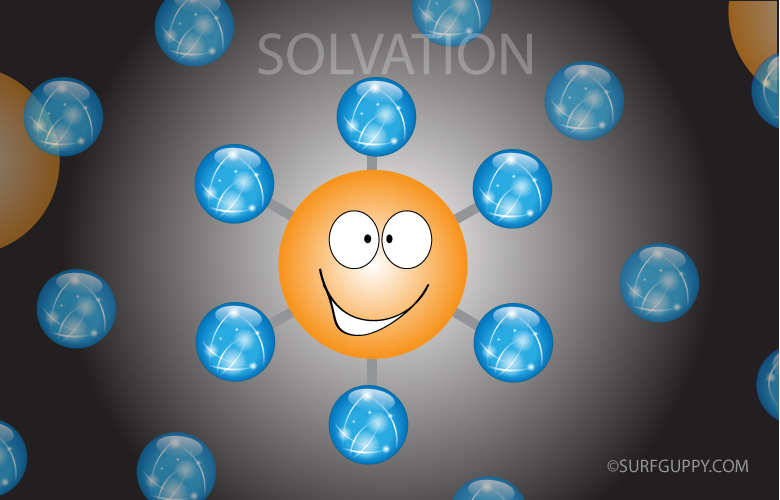 In order for a compound such as sodium chloride to dissolve in water, the bonds of the sodium chloride molecules have to be broken and allow the water molecule to surround the sodium and chloride atoms. This process is called solvation. Further reading on solvation >>