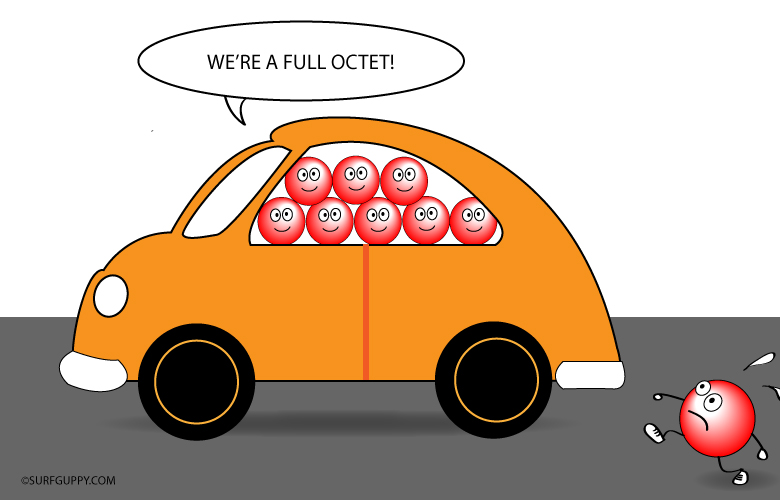 Definition
The valence electrons are the electrons in the outermost shell or last energy level of an atom.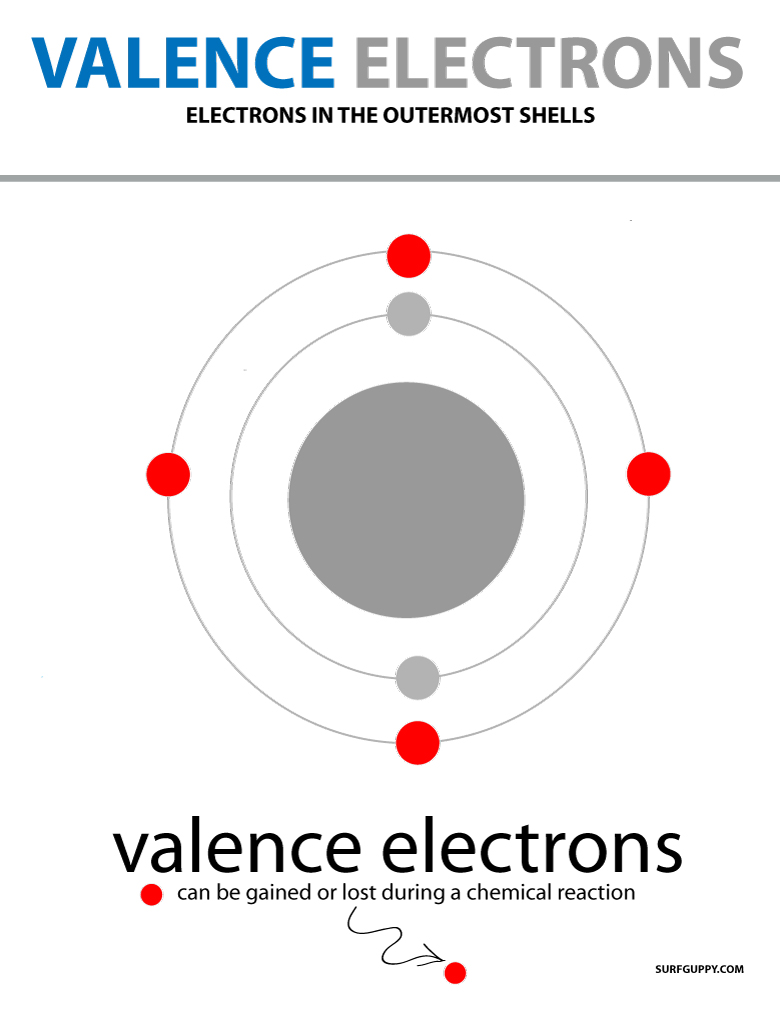 Valence electrons are electrons in the highest principal energy level.
They are electrons that sit on the outermost orbit of an element.
They are responsible for bonding and chemical properties of each element.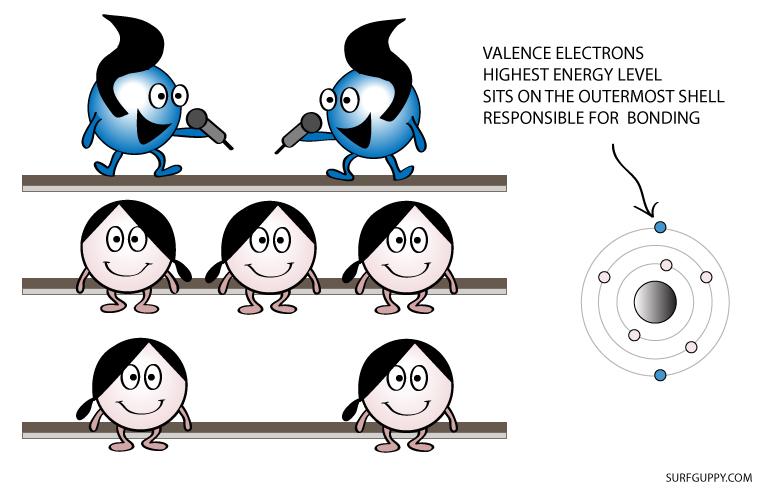 THE ORBITS OF AN ATOM
These shells are also know as orbits. The maximum number of electrons that can be in the same orbit is fixed, and they are filled from the closest to farthest orbit
K Shell (this is the closest shell to the nucleus): 2 electrons maximum
L Shell: 8 electrons maximum
M Shell: 18 electrons maximum
N Shell: 32 electrons maximum
O Shell: 50 electrons maximum
P Shell (this is the farthest shell from the nucleus): 72 electrons maximum
HOW TO FIND THE NUMBER OF VALENCE ELECTRONS FROM A PERIODIC TABLE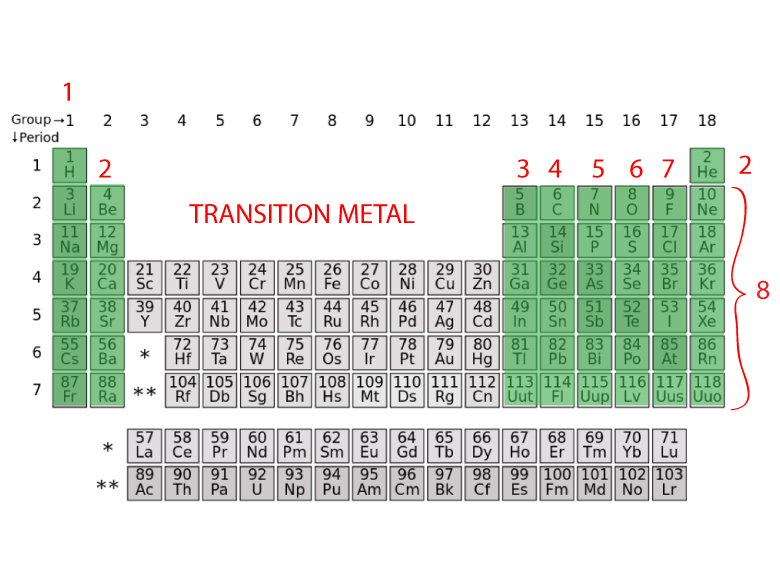 The Group 1 atoms have 1 valence electron.
The Group 2 atoms have 2 valence electrons.
The Group 13 atoms have 3 valence electrons.
The Group 14 atoms have 4 valence electrons.
The Group 15 atoms have 5 valence electrons.
The Group 16 atoms have 6 valence electrons.
The Group 17 atoms have 7 valence electrons.
The Group 18 atoms have 8 valence electrons with the exception of Helium which has 2 electrons
The transition metals are more difficult to determine the number of valence electrons. Some of their valence electrons are in the inner shells.
OCTET RULE
The octet rule sates that atoms tend to gain, lose or share electrons so as to have eight electrons in their outer shell because this is more stable. 
Think of electrons preferring to travel in eight on the fast lane because it's more stable.
But the octet rule does not always apply and some bonds are formed breaking the octet rule.
For more information on the octet rule of stable electron configuration, please read the octet rule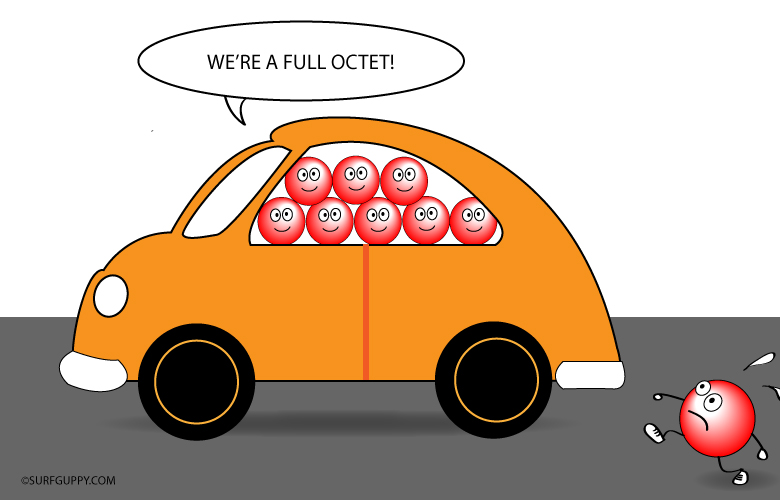 BOHR MODEL OF ELECTRON SHELLS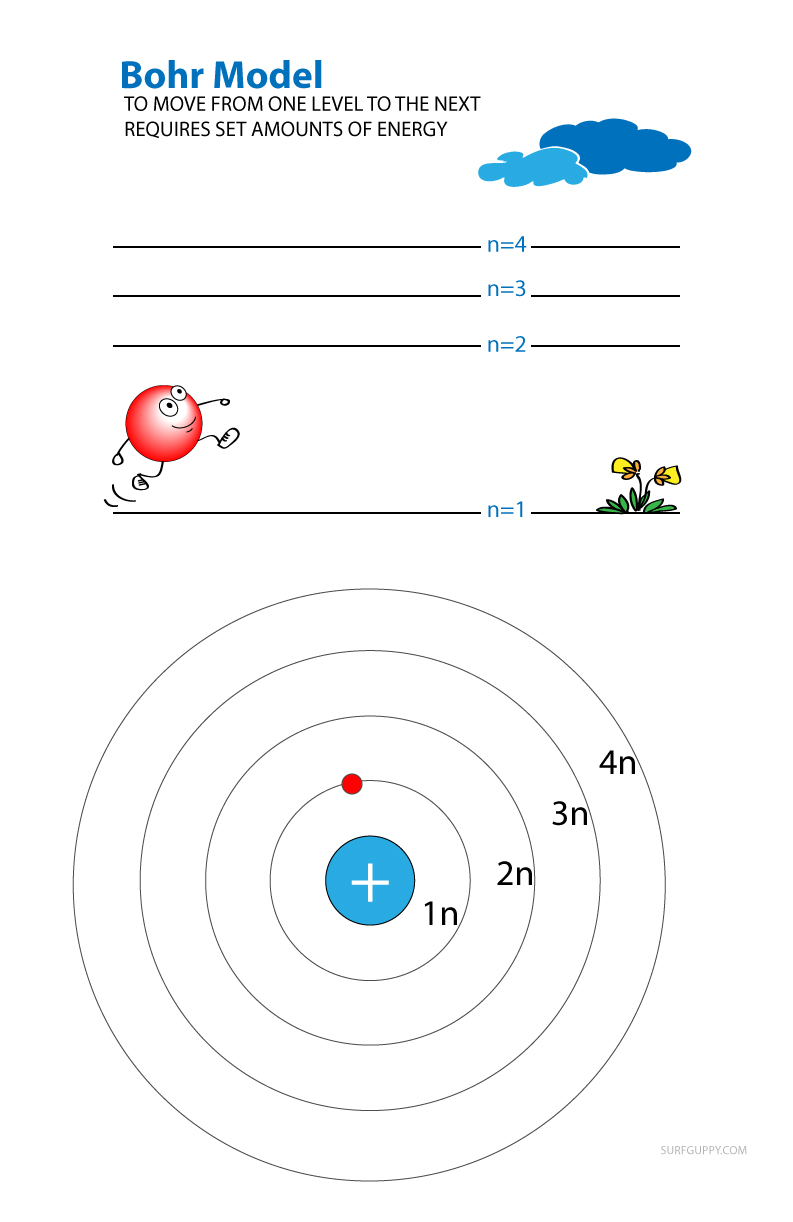 In 1913 Niels Bohr proposed a model to describe how energy levels are organized around an atom. According to the theory, an electron travels from one energy level to the next, a bit like traffic lanes. The vehicles on the outer lanes travel the fastest (usually for overtaking). The inside lanes are for slower moving traffic.
When an electron absorbs enough light energy, it travels up an energy level onto the faster lane. However, it may quickly becomes unstable and starts to loose energy. When this happens, the electron moves back down an energy level. It's called decay and the electron emits a photon of red light.
In this theory, energy levels are given as n=1, n=2, n=3 and n=4. If an electron moves from n=1 to n=3,  the amount of energy aborbed is 2 energy level. If it goes from level 4 to 3, then it looses 1 energy level.
Don't confuse energy levels with orbitals. One energy level can cover over a few orbitals.