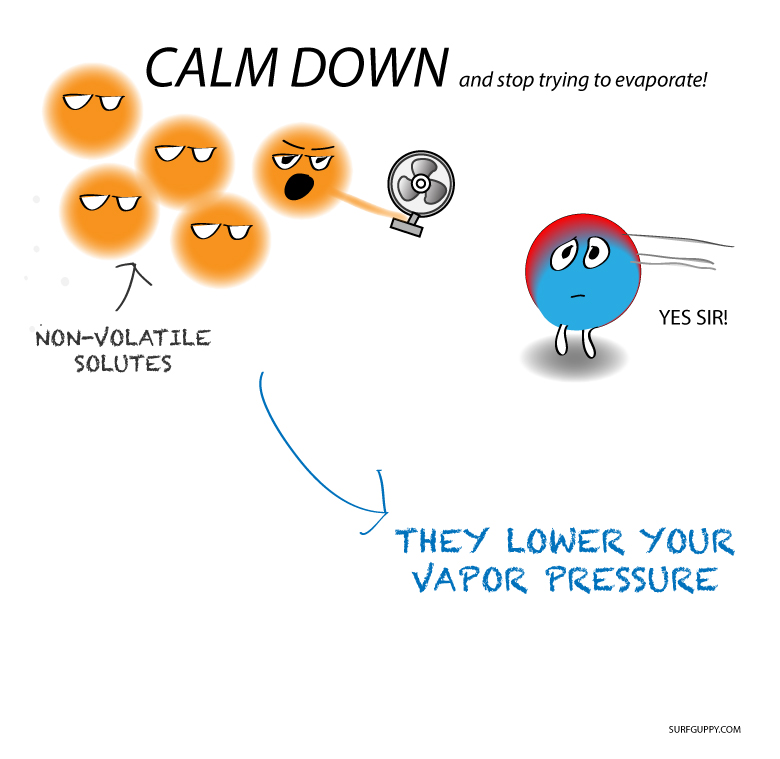 VAPOR PRESSURE LOWERING
Adding non-volatile solute to volatile solvent lowers the solvent's vapor pressure. For example, water normally boils at 100 degrees C (212 F) but if you add something like salt to the solution, it decreases the vapor pressure of the solution.
The water will only boil if it's vapor pressure is equal to atmospheric pressure. Thus you would need to heat the water to a higher temperature.
The vapor pressure lowering is a colligative property. Colligative property refers to the ratio of solute particles to solvent, and not the identity of the solute (identity which means the type of solute).