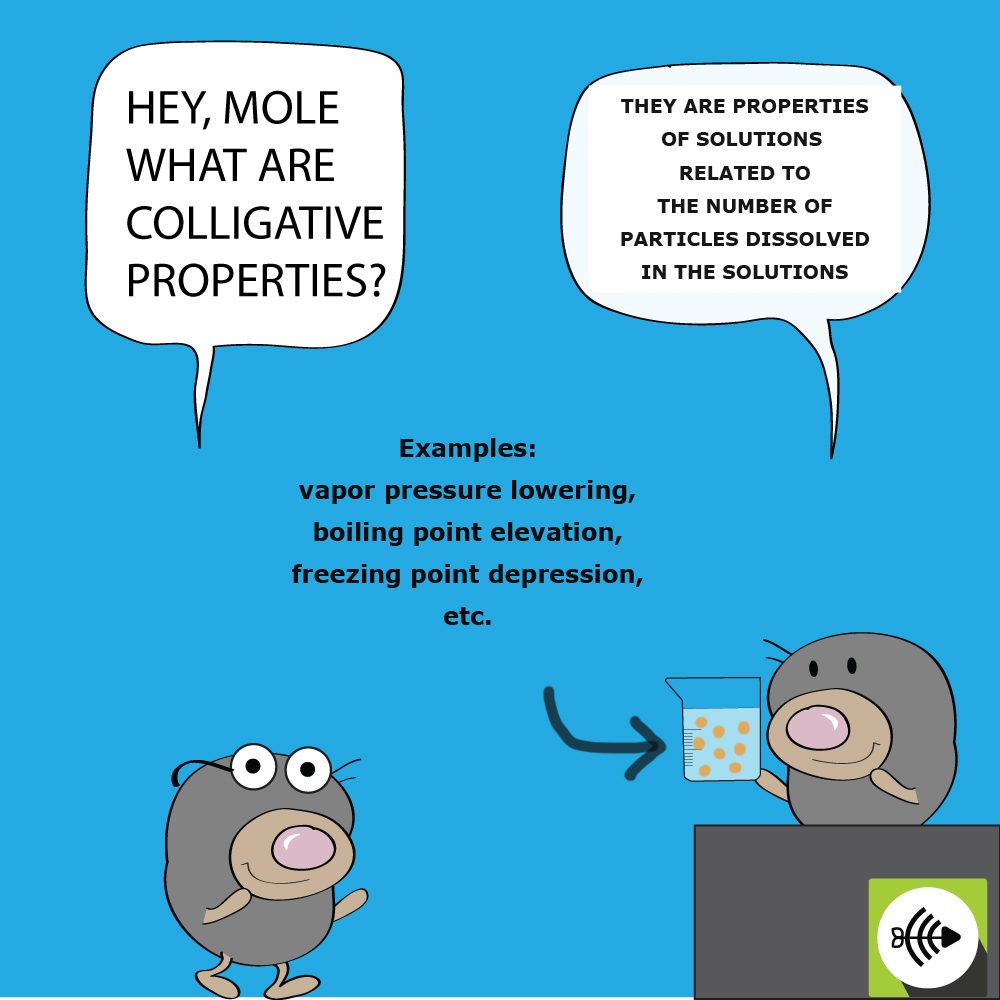 WHAT ARE COLLIGATIVE PROPERTIES OF SOLUTIONS?
The characteristics of a solution such as the boiling point, freezing point and vapor pressure are known as colligative properties
Colligative properties apply only to solutions and not gas or solids.
COLLIGATIVE PROPERTIES ARE DEPENDENT ON THE NUMBER OF ATOMS AND MOLECULES
The word colligative comes from the same Latin root that the word collection comes from.
Colligative properties are affected by the amount of dissolved particles in a solution and NOT the type of particles.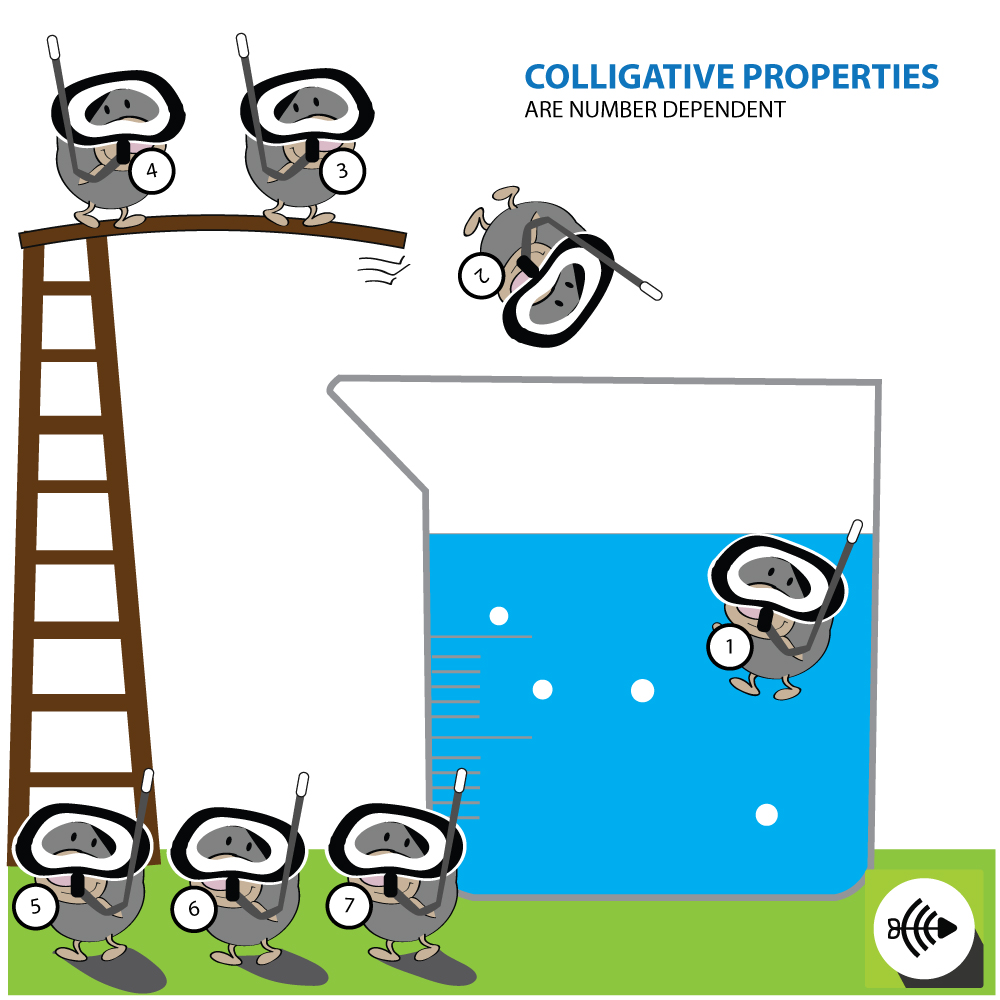 THE MOLE IS AN IMPORTANT ASSET FOR COLLIGATIVE CALCULATIONS
A mole is a quantity to represent exactly 6.02214076×10²³ particles such as atoms, molecules, ions, or electrons.
Molality is a measure of the number of moles of particles in a kg of solvent.
RELATED TOPICS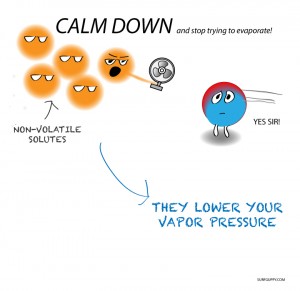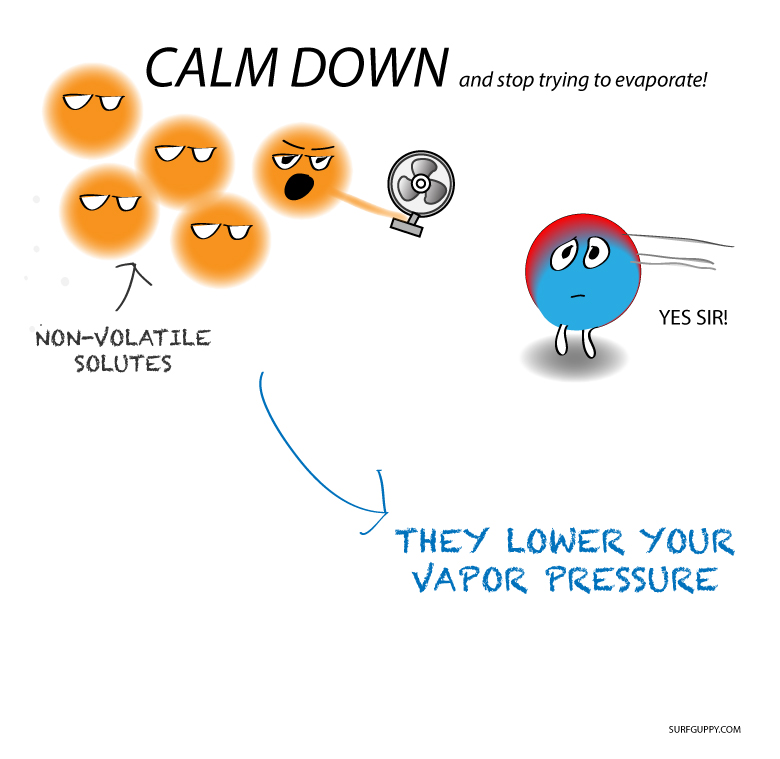 VAPOR PRESSURE LOWERING
See article of vapor pressure lowering
BOILING POINT ELEVATION
Please refer to article boiling point elevation.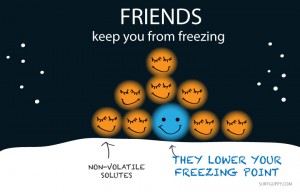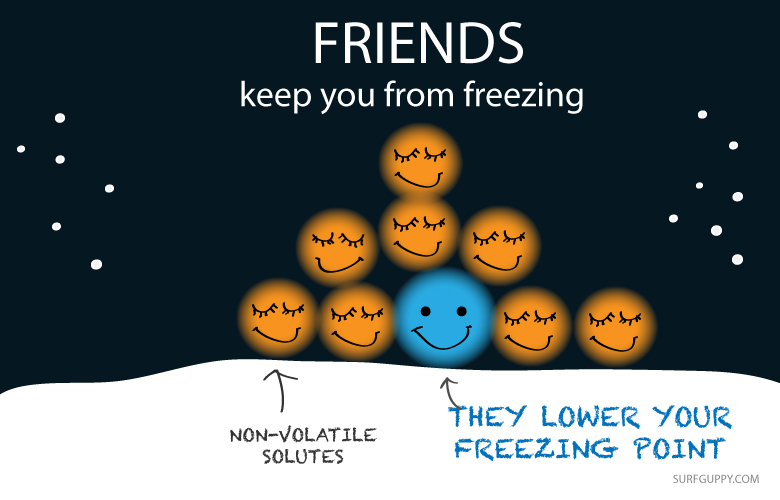 FREEZING POINT DEPRESSION
Please refer to article for freezing point depression.