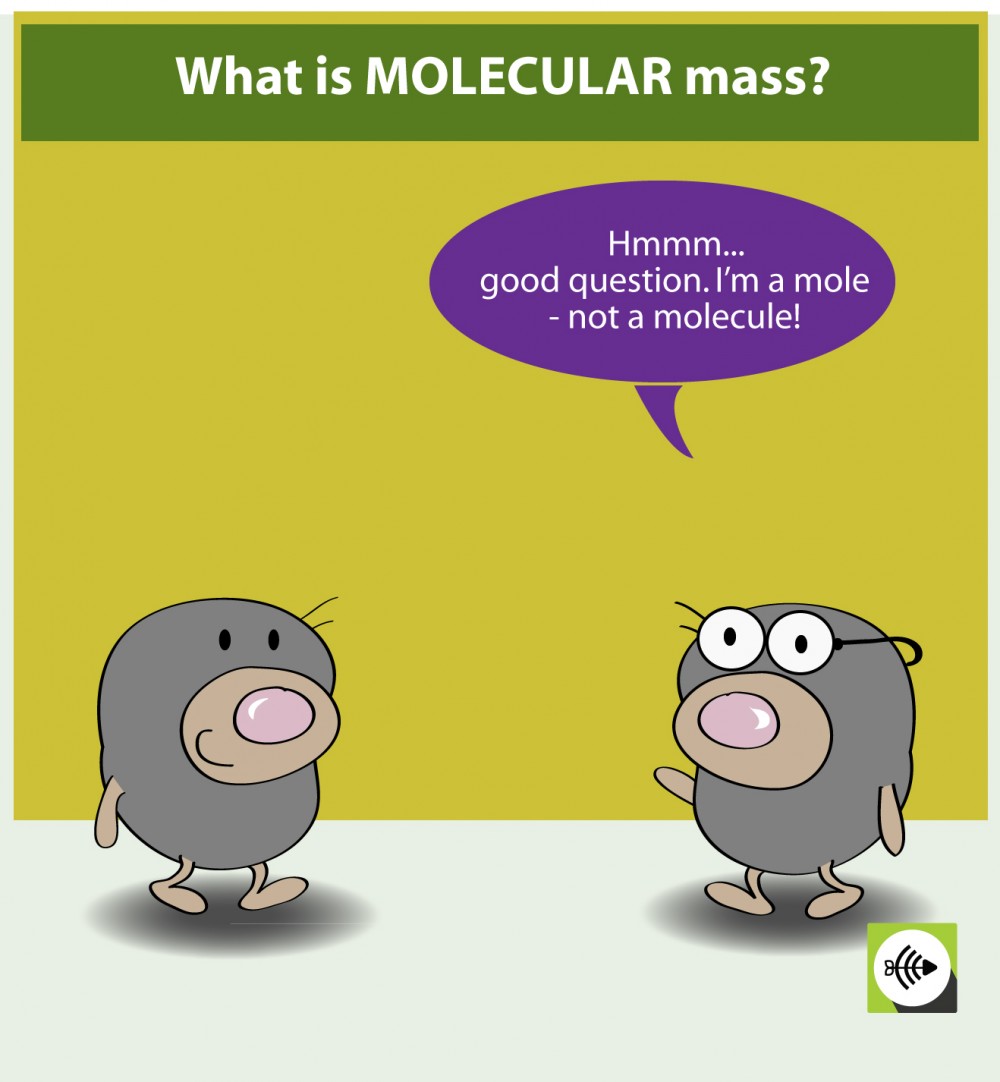 How to calculate molecular mass?
Determine the molecular formula of the compound.
Use the periodic table to determine the atomic mass of each element in the molecule.
Multiply the atomic mass of each element by the number of molecules.
Finally, add them all up!
 Example: Molecular Mass of Water H2O
ELEMENT
ATOMIC MASS
NUMBER
TOTAL ATOMIC MASS
hydrogen
1.00078
2
2.00156
oxygen
15.9949
1
15.9949
Total 

18.0105

 
Molecular mass of water
= 18.0105 amu
Molecular Mass can also be expressed as a Mole (g/mol)
Summary
Mass of Water
Expressed as a mole: 18.0105 g/mol
Expressed as molecular mass: 18.0105 amu
If you see molecular mass expressed in AMU, don't worry! AMU and g/mol are equivalent to each other.